C&A Pro
November 17, 2013
Scott,
These are some pics of my c&a pro skis with woody's dual slim jim runners 6". They have 350 miles on them. I ride in berkshire's, western mass. These have been down and across a couple of roads.
Brian R.
Pittsfield, MA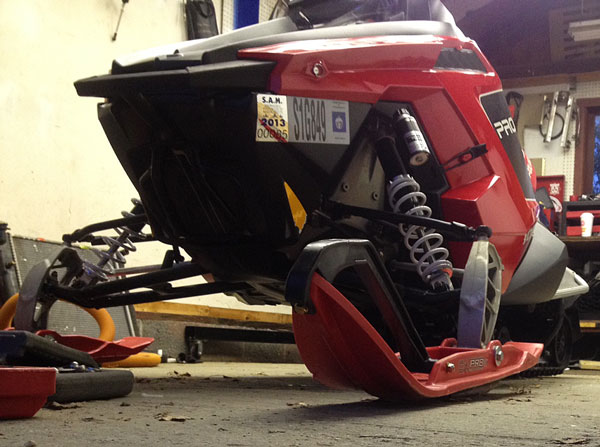 Note how the ski tips down on the front, due to the wear pattern on the Slim Jims!
Similar to the used Polaris Accu-Trak runners on 2002

Dollar per mile, Bergstrom Skegs are the best value on the market...Period!
Copyright © 1999-2016 Bergstrom Skegs, Inc.
All rights reserved.