Alaskan Riding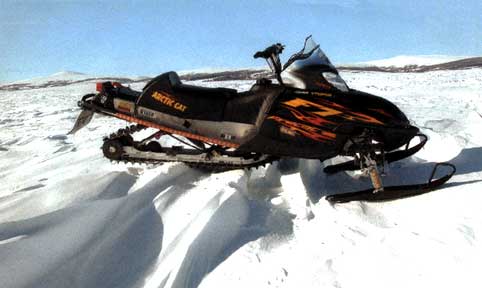 This kinda' gives you an idea of the "bumps" we get to deal with. After a while, they become rather annoying and you get used to the pounding along.
We call them "spine tinglers."
---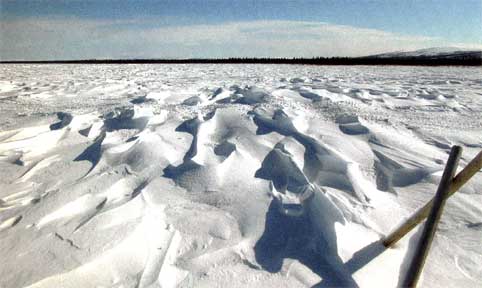 This is a typical occurence up here; knife edge ridges anywhere from 12" to 24" high. This is the stuff that snaps many a ski!
---
A close-up of Bergstrom Skegs with over 1,400 miles on them!
Jason C.
White Mtn, AK
Home | Main Prove It Page | Site Map | Pricing Information
Copyright © 1999-2016 Bergstrom Skegs, Inc.
All rights reserved.